The City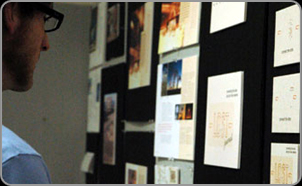 In Chicago, you can find Warbasse Design working quietly on the north side in Lincoln Park. Our Chicago studio was established in 2007, to provide our clients with the most experienced Project Managers and Information Architects their money can buy. We focus solely on function and work with our designers to keep their form in check. Our Chicago staff love the Cubs and in the springtime, there's no better place to be than Wrigley field.

Right - Assembling the layout for a HIPAA compliant online study.
The Vibe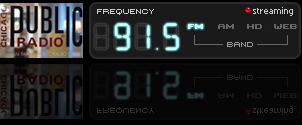 Warbasse Design continues to break new ground with the development of interactive television and audio platforms that will enhance the quality of future entertainment. Currently we are working on the development of Mobilicious Radio(TM), the first social radio tuner for your mobile device and desktop. Beginning January 1, 2008, we will launch streams for various radio stations in the Chicago area from Mobilicious Radio(TM) right here. Here's one of our favorite Chicago radio stations - WBEZ 91.5 fm.

Connect
Schedule an appointment or speak with a Warbasse Design team member.